Christian Singles England
Free Christian dating service in England!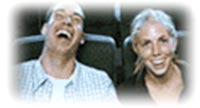 So where can I meet single Christians in England? 101's totally FREE UK Christian Singles dating service has 1000's of British single Christian men and women in the north, south, east and west of England. Since 1999 we have been the fastest growing Christisn site for singles on the web - growing from 0 members in 99 to over 300,000 members worldwide this year - not bad for a small free Christian dating site! Truth is we have one of the largest (if not the biggest) UK christian singles & personals ads databases online!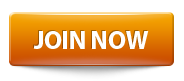 Help | Christian Singles | Christian Chat | Testimonials | See Members!
---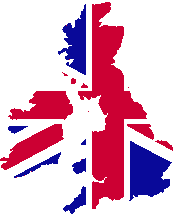 We want to make it easy peazy for people to meet new church buddies and UK Christian friends first for fun and friendship, then if you get on dating or more. Find more UK Christian personal ads than you can handle, plus 101's dating guide and singles tips - all free on our UK site. We are with one or two others. See below for other UK based Christisn dating service, the most popular singles sites for Christians on the web - only difference is ours is completely toll free - ALWAYS! Hard to believe but true.
---
Article continued...
Unfortunately I seniors havn't had time or desire to add a payment system - and I don't really care since I set this up to help Christians meet new people. I was fed up with non-Christians getting all the choices and good stuff so voila - 101 is for SINGLE CHRISTIANS ONLY!!!
Sign up in 2 minutes with speed drop downs - I guarantee you'll find someone on here you want to meet. And there is NO charge now or later so you can't loose. NO Catches - we NEVER sell your info or pass on details to ANYONE cos we want to make the Christian life the best - see our testimonials above - please note these are real. More will be going up as soon as I have time. Check back in a few weeks and you'll see the latest members letters we receive, most thanking us for helping them to make great new friends in Englans - many more reporting they managed to find their future husband or wife!! Have fun - all at 101 singles:)
---
Here's a list of counties that we have members in - some more than others but guaranteed they'll be Christians you'll want to meet or chat to near you - no pressure - relaxed and friendly and easy as 1-2-3. Give it a go:)
101 serves single Christians in...
---
101 is always free so...
For a specifically british Christian matchmaking service, as well as 101 UK Christian Singles, you may also try click2date.co.uk - both UK based dating services - Click to date a quality pay as you go siingles site to meet single englsih Christians online.
Now - if it's people outside England you are looking for - perhaps Wales, Scotland, Ireland, The Channel Islands or internationally outside UK - no problem. We have an extensive database of Christians from all over the world so you can find Christian penpals anywhere on the planet!
Bognor Regis Local Christian Singles - meetups and Christian events.

---
© 1999 - 2011 - The Worlds largest free Christian dating and singles web site - join us today!