100% Free Christian Singles
Northern Ireland †
---
Northern Irish Christian dating site & singles personals service - totally FREE!
If you want to meet single Christians in Northern Ireland try our UK Christian personals service 100% free! Fusion101 is a secure Christian meeting place for Northern Irish Christian Singles to meet online and find other single Christians easily for friendship, penpals, dates, matchmaker services, and online personals - always completely free. Over the last 11 years, 101 has had countelss single Christian marriages. See just a few of our real Christian dating and singles marriage stories >>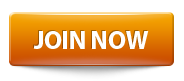 Fusion101.co.uk started by serving Christians mainly in England and Scotland but has since broadened its database to include 1000's of singles in Nortnern Ireland, Ireland and Wales too. Here are the main Irish cities near you where we help Christian singles meet new friends and partners online for friendship and marriage:
County Antrim
Armagh
Londonderry
Derry Down
Fermanagh District
Tyrone
Other Northern Irish towns where we support Christian singles:
Ballycastle, Ballymena, Banbridge, Bangor, Belfast, Bushmills, Carrickfergus, Coleraine, Cookstown, Craigavon, Crossmaglen, Downpatrick, Dundrum, Dungannon, Enniskillen, Larne, Limavady, Lisburn, Londonderry, Lurgan, Magherafelt, Newcastle, Newry, Newtownabbey, Newtownards, Omagh, Portadown, Portrush, Portstewart, Strabane
Ireland dating - Christian Singles in Irish Republic >>
---
© 101Christian 1999-2016. The World's freindliest free Christian dating web site for Irish Christians. Join us today!